Florida - Commercial
Brands Available In Our Florida Territory
The company's sound systems represent the pinnacle of high-quality sound reinforcement for live venues, houses of worship, performing arts theaters, auditoriums, outdoor arenas and more. Ambisonic Systems is committed to leading the way in professional sound reinforcement.

AVPro Edge specializes in full bandwidth audio/video distribution, working alongside HDMI, HDBaseT and HDCP, we pride ourselves on developing uniquely engineered solutions for today's integrator. From 18Gbps matrix switchers and extension products to audio down-mixers and scalers, AVPro Edge's product line-up is diverse and each solution is designed to exploit every capability of the chip set inside. 

Future Ready Solutions has assembled the best brands in connectivity for systems integrators and installers that service the residential & commercial integration markets including Kordz, Perfect Path, Celerity Technologies, PPC, and Belden Snap-N-Seal connectors.

Holm is a manufacturer of specification-grade, low-voltage outdoor lighting products and controls. Its Luxor Technology allows for complete zoning, dimming, and RGBW color-changing at the individual fixture level. Holm offers the widest variety and highest quality landscape lighting fixtures in the industry.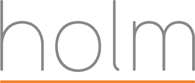 We supply integrators, contractors and installers with high-quality cable, including Speaker Cable, Category/Data Cable, Coaxial/Video Cable, Alarm Wire, Structured Wiring, Plenum Cables, control cables and cables for specialty systems—all at competitive prices. 

IC Realtime is a leading digital surveillance manufacturer serving the residential, commercial government, and military security markets. With an expansive product portfolio of surveillance solutions, IC Realtime innovates, distributes, and supports global video technology.

iPort is the first multiroom audio integration solution for iPad, making it possible to easily share music, videos, and photos throughout a home or commercial setting, and seamlessly integrating iPads and iPhones into virtually any entertainment system.

An industry leader in both high-performance residential and commercial speaker solutions for indoor, outdoor, and marine applications.

Legrand AV – Chief/Da-Lite/Middle-Atlantic/Sanus
---
Legrand and Milestone are recognized for solving customer challenges with innovative products and delivering exceptional customer experiences. By combining complementary AV brands, Legrand is able to provide more of the product solutions customers demand to complete their AV installations while leveraging the best practices of both entities to deliver continued innovation.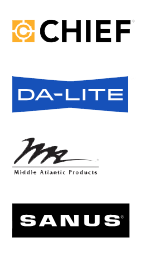 Legrand / OnQ / Nuvo products include a complete line of innovative home networking, intercom, camera, audio, and lighting control systems designed to seamlessly integrate into any living space or decor. These products can be enjoyed individually, or linked throughout the home with Intuity — the latest Legrand / OnQ / Nuvo automation solution for smart and intuitive whole-house control.
Nuvo whole home audio systems guarantee an unparalleled listening experience, with wired and wireless distributed audio solutions specially designed to match incredible fidelity with the latest in streaming source variety and intuitive control. Easy to install, easier to enjoy, Nuvo systems are the perfect fit for any home.

Onkyo Installation line is aimed at commercial applications such as retail and small business to provide a flexible solution for ambient music. Easy to set-up and manage, the new line is ideal for small and medium-sized installations such as restaurants, gyms, apparel stores and doctors' offices that are looking to enhance the atmosphere of their locations.

From desktop and touch screen monitors to video walls. From information to inspiration. Industry leaders rely on Planar's differentiated digital display technology for a range of applications.

RoseWater Energy Group creates innovative and intelligent energy management systems for governments, utilities, industries, and residential consumers. Focused on the mission to create the next generation of renewable smart grid systems leveraging the best battery storage technologies, RoseWater works with their clients to design, build, integrate and manage power system assets specific to their needs. The Residential Energy Management Hub is the first and only power management product to be featured within a micro-grid in the head office of a major utility company.

Sonance has been on the leading edge of Architectural Audio. From in-wall and in-ceiling home theater systems to whole house or distributed audio, Sonance is leading the way with new technologies and innovations.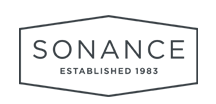 TRUFIG is the revolutionary design solution that makes different technology from various manufacturers share a consistent aesthetic, be completely flush-mounted and match the wall or ceiling surface.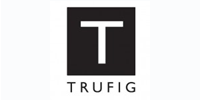 Vivitek is a leading manufacturer of visual display systems and presentation products. Our extensive lineup of award-winning digital projectors incorporates the latest innovations and technologies to deliver superior products. Vivitek is a brand of Delta, a leading OEM/ODM manufacturer, offering global sales, marketing and support operations worldwide.

As the leader of the highest quality in home theater projection screen technology.  Every Screen is handcrafted to order and made in the USA.

Position your digital canvas wall wherever you want and locally or remotely manage your digital canvas with intuitive user interface.