Southeast Territory - Residential
Brands available in North and South Carolina, Georgia, Tennessee, Mississippi and Alabama
Barco Residential brings the pinnacle of image and sound technology to the high-end home environment. Together with our partners, we create unique experiences to be shared with loved ones in the world's most exquisite homes and yachts.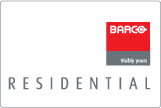 We've painstakingly designed a cutting-edge, digital platform that delivers on the total hi-res audio experience. We didn't create it for us. We made it for you. Our audio reproduction reflects music that is true to the artist and the art form. Add Internet radio and online streaming services to the mix, and your musical library will be the envy of everyone around you. Sound good? We think so, and the critics do too.

DALI (Danish Audiophile Loudspeaker Industries) design, develop, and produce hi-fi speakers to fulfill our vision of how loudspeakers should sound, look and feel. At DALI, we are driven by raw enthusiasm and optimism on a never-ending journey to satisfy our audiophile ideas of what good speakers are.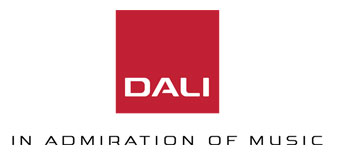 Epson is a global technology leader dedicated to connecting people, things and information with its original efficient, compact and precision technologies. Leading Theater projector manufacturer, Ranked #1 in image quality, Epson offers a full line of home theater projectors so you can bring the big screen home – for movies, games or sporting events. 

Elite Prime Vision®, a division of Elite Screens, is dedicated to delivering superior and outstanding products for the custom install market. The product line features a wide range of electric and fixed-frame projection screens. From front projection and acoustically transparent to ambient light rejecting and polarized 3D materials, Elite Prime Vision® provides a projection screen that fits just about any viewing experience.

For over 21 years Esoteric has created and delivered superior audio and video equipment for the most enthusiastic audiophiles. It's corporate philosophy, "The joy of the highest levels of musical elation," serves at the cornerstone of all production activities.

FX Luminaire Landscape & Architectural Lighting
---
FX Luminaire is an industry-leading manufacturer of landscape and architectural lighting products with a focus on the advancement of LED Landscape Lighting technology and digital lighting control with zoning, dimming and color adjustment capabilities

Officially launched in early 2015, Future Ready Solutions was created to assemble the best brands in connectivity for system integrators and installers that service the residential & commercial integration markets. Future Ready Solutions is dedicated to being a different kind of distributor; a hybrid supplier that operates both as a nationally powerful representative company AND a distribution – focused on high-performance connectivity solutions for the custom integration channel.

Hegel is one of the best established brands in Hi-Fi market, producing integrated, pre and power amplifiers as well as CD players and some of the most modern and sophisticated C/A converters.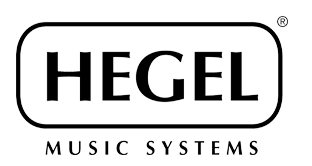 We supply integrators, contractors and installers with high-quality cable, including Speaker Cable, Category/Data Cable, Coaxial/Video Cable, Alarm Wire, Structured Wiring, Plenum Cables, control cables and cables for specialty systems—all at competitive prices. 

It is Integra's passion for the best in audio and video performance and quest to design the most user and integration friendly products available that keeps it at the top. Within three generations Integra established the most comprehensive authorized network of audio-video specialists around the globe and today remains the most sought after brand in the CI channel.

Like Siri or Google Now, the Josh programming language is built to support natural language voice commands. This includes greetings, questions, instructions, and more. Further, Josh is built to control and connect any "smart" device, from any device. For example, with Josh you can turn on your speakers from your watch, change the temperature from your phone, shut off the lights from your desktop, etc. Initially, Josh will be focused on the smart home, but over time we envision a more general-purpose AI. Josh will go where you go, making your life easier and more productive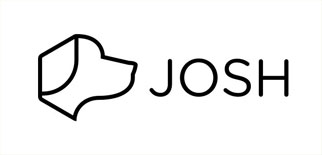 Since 1977, Meridian Audio has been crafting innovative, elegant, high performance audio solutions. From its flagship DSP loudspeakers with integrated amplification, to its discreet and powerful range of in-wall loudspeakers, Meridian delivers easy to install, high resolution audio systems for home cinemas and whole home solutions.

 NAD Electronics is renowned worldwide for its range of innovative class-leading audio and video consumer electronics. Every NAD product is designed and manufactured with the determination to put "Music First", reproducing sound that is authentic, accurate, and detailed. When it comes to performance, NAD emphasizes quality over quantity, putting heart and soul into the inside—where it counts. And where you can hear it. NAD believes that the real point of home audio equipment is the enjoyment of involving, lifelike sound and that the qualities central to creating this are performance, simplicity, innovation, and value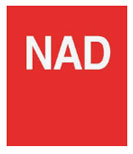 Bundling proprietary technologies and innovations with other sound-enhancing exclusives, Onkyo continues to create award-winning products that are championed by many industry-leading audio specialists and professionals.

Pioneer Home USA offers the latest technology in AV Receivers, Blu-ray Disc Players, High-Resolution Audio Players, and Speakers.

Top of Class Audio Reproduction. 

PSB is a well known and respected leader in the consumer electronics industry for audio, creating a broad range of high performance, high-value loudspeakers for music and home cinema applications.

TruAudio definitely breaks the mold when it comes to speaker manufacturing. Constantly on the cutting edge of speaker technology and innovation, we strive to raise the bar when it comes to speaker design.
Our future-focused vision stems from our past. We previously owned a nationally recognized home electronics integration company. During this period, we designed and installed thousands of home theaters and multi-room audio systems. Needless to say, we gained valuable knowledge in what consumers expect and need from an audio speaker.

Music in every room. VSSL is a system of smart multi channel amplifiers that powers every in-ceiling speaker in your home.