Florida - Residential
Brands Available In Our Florida Territory
AVPro Edge specializes in full bandwidth audio/video distribution, working alongside HDMI, HDBaseT and HDCP, we pride ourselves on developing uniquely engineered solutions for today's integrator. From 18Gbps matrix switchers and extension products to audio down-mixers and scalers, AVPro Edge's product line-up is diverse and each solution is designed to exploit every capability of the chip set inside. 

Barco Residential brings the pinnacle of image and sound technology to the high-end home environment. Together with our partners, we create unique experiences to be shared with loved ones in the world's most exquisite homes and yachts.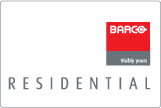 We've painstakingly designed a cutting-edge, digital platform that delivers on the total hi-res audio experience. We didn't create it for us. We made it for you. Our audio reproduction reflects music that is true to the artist and the art form. Add Internet radio and online streaming services to the mix, and your musical library will be the envy of everyone around you. Sound good? We think so, and the critics do too.

Dynaudio is the leading producer of hand-crafted high-end loudspeakers created by impassioned music lovers for your living room, the professional studio and for your car. 

Esoteric is the leading brand of Audiophile grade 2 channel Amplifiers, Transports and DAC's.

Fortress Seating manufacturers a complete line of Home Theater Seating for every budget and every project.

Future Ready Solutions has assembled the best brands in connectivity for systems integrators and installers that service the residential & commercial integration markets including Kordz, Perfect Path, Celerity Technologies, PPC, and Belden Snap-N-Seal connectors.

Holm is a manufacturer of specification-grade, low-voltage outdoor lighting products and controls. Its Luxor Technology allows for complete zoning, dimming, and RGBW color-changing at the individual fixture level. Holm offers the widest variety and highest quality landscape lighting fixtures in the industry.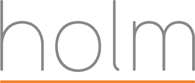 We supply integrators, contractors and installers with high-quality cable, including Speaker Cable, Category/Data Cable, Coaxial/Video Cable, Alarm Wire, Structured Wiring, Plenum Cables, control cables and cables for specialty systems—all at competitive prices. 

IC Realtime is a leading digital surveillance manufacturer serving the residential, commercial government, and military security markets. With an expansive product portfolio of surveillance solutions, IC Realtime innovates, distributes, and supports global video technology.

Our mission is unique: In addition to building components that home theater enthusiasts love, we're also out to design and create components that set new standards for system integration, upgrade capability and multi-zone expansion.

iPort is the first multiroom audio integration solution for iPad, making it possible to easily share music, videos, and photos throughout a home or commercial setting, and seamlessly integrating iPads and iPhones into virtually any entertainment system.

Legrand AV – Chief/Da-Lite/Middle-Atlantic/Sanus/OnQ/Nuvo
---
Legrand and Milestone are recognized for solving customer challenges with innovative products and delivering exceptional customer experiences. By combining complementary AV brands, Legrand is able to provide more of the product solutions customers demand to complete their AV installations while leveraging the best practices of both entities to deliver continued innovation.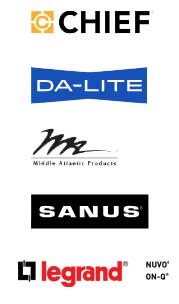 Since 1977, Meridian Audio has been crafting innovative, elegant, high performance audio solutions. From its flagship DSP loudspeakers with integrated amplification, to its discreet and powerful range of in-wall loudspeakers, Meridian delivers easy to install, high resolution audio systems for home cinemas and whole home solutions.

 NAD Electronics is renowned worldwide for its range of innovative class-leading audio and video consumer electronics. Every NAD product is designed and manufactured with the determination to put "Music First", reproducing sound that is authentic, accurate, and detailed. When it comes to performance, NAD emphasizes quality over quantity, putting heart and soul into the inside—where it counts. And where you can hear it. NAD believes that the real point of home audio equipment is the enjoyment of involving, lifelike sound and that the qualities central to creating this are performance, simplicity, innovation, and value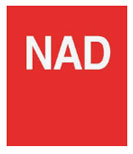 Bundling proprietary technologies and innovations with other sound-enhancing exclusives, Onkyo continues to create award-winning products that are championed by many industry-leading audio specialists and professionals.

From desktop and touch screen monitors to video walls. From information to inspiration. Industry leaders rely on Planar's differentiated digital display technology for a range of applications.

Pioneer Home USA offers the latest technology in AV Receivers, Blu-ray Disc Players, High-Resolution Audio Players, and Speakers.

PSB is a well known and respected leader in the consumer electronics industry for audio, creating a broad range of high performance, high-value loudspeakers for music and home cinema applications.

RoseWater Energy Group creates innovative and intelligent energy management systems for governments, utilities, industries, and residential consumers. Focused on the mission to create the next generation of renewable smart grid systems leveraging the best battery storage technologies, RoseWater works with their clients to design, build, integrate and manage power system assets specific to their needs. The Residential Energy Management Hub is the first and only power management product to be featured within a micro-grid in the head office of a major utility company.

Sealoc Weather Proof TV & Entertainment
---
Our Coastal and ProLoc series TVs, we treat the outside of the television in numerous different ways to ensure that the TV is well protected from the elements (dust, dirt, rain, etc.). These series of TVs are specially protected with weatherproof, UV-stable materials that match the color the TV making it virtually invisible.  Because of our exclusive nano-coating capabilities and external treatments, you end up with an incredibly thin profile TV with natural viewing and sound capabilities, unlike that of TVs that are "weatherproofed" by putting them in a sealed box.

Sonance has been on the leading edge of Architectural Audio. From in-wall and in-ceiling home theater systems to whole house or distributed audio, Sonance is leading the way with new technologies and innovations.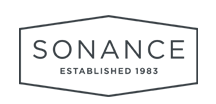 TRUFIG is the revolutionary design solution that makes different technology from various manufacturers share a consistent aesthetic, be completely flush-mounted and match the wall or ceiling surface.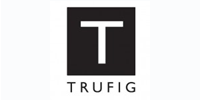 Vivitek is a leading manufacturer of visual display systems and presentation products. Our extensive lineup of award-winning digital projectors incorporates the latest innovations and technologies to deliver superior products. Vivitek is a brand of Delta, a leading OEM/ODM manufacturer, offering global sales, marketing and support operations worldwide.

As the leader of the highest quality in home theater projection screen technology.  Every Screen is handcrafted to order and made in the USA.