Florida - Residential
Brands Available In Our Florida Territory
Since its formation in 2012, Andover Audio has provided its design and manufacturing services to the most recognized brands in automotive, telecommunications, and high-performance consumer audio. Andover is now focusing its award-winning approach on its own branded products, blending innovative audio technologies with distinctive design.

Aruba and Silver Peak to accelerate enterprise cloud transformation with comprehensive Edge-to-Cloud networking solution.

Products You'll Love. 
Autonomic offers a vast range of music streaming products for custom whole home and commercial audio installations, including amplifiers, streamers, media servers, and keypads.

AVPro Edge specializes in full bandwidth audio/video distribution, working alongside HDMI, HDBaseT and HDCP, we pride ourselves on developing uniquely engineered solutions for today's integrator. From 18Gbps matrix switchers and extension products to audio down-mixers and scalers, AVPro Edge's product line-up is diverse and each solution is designed to exploit every capability of the chip set inside. 

Barco Residential brings the pinnacle of image and sound technology to the high-end home environment. Together with our partners, we create unique experiences to be shared with loved ones in the world's most exquisite homes and yachts.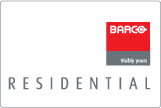 Black Nova is brand and technology agnostic, elevating the Smart Design Keypads to pure design objects not tied to any particular technology or control platform.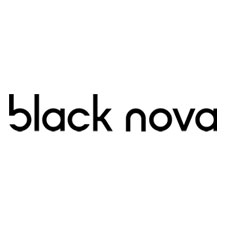 We've painstakingly designed a cutting-edge, digital platform that delivers on the total hi-res audio experience. We didn't create it for us. We made it for you. Our audio reproduction reflects music that is true to the artist and the art form. Add Internet radio and online streaming services to the mix, and your musical library will be the envy of everyone around you. Sound good? We think so, and the critics do too.

DALI (Danish Audiophile Loudspeaker Industries) design, develop, and produce hi-fi speakers to fulfill our vision of how loudspeakers should sound, look and feel. At DALI, we are driven by raw enthusiasm and optimism on a never-ending journey to satisfy our audiophile ideas of what good speakers are.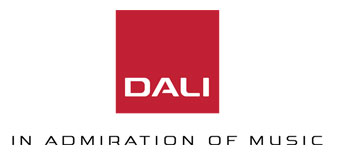 It has never been easier to integrate LED lighting into a comprehensive automated control system. 
Environmental Lights stands as the vanguard of high quality LED lighting solutions. We work with lighting designers, architects, electrical contractors, original equipment manufacturers and other businesses and professionals.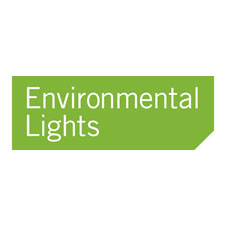 EPV Screens, a division of Elite Screens, is dedicated to delivering superior and outstanding products for the custom install market. The product line features a wide range ofelectric and fixed-frame projection screens. From front projection and acoustically transparent to ambient light rejecting and polarized 3D materials, EPV Screens provides a projection screen that fits just about any viewing experience.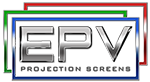 Esoteric is the leading brand of Audiophile grade 2 channel Amplifiers, Transports and DAC's.

Fortress Seating manufacturers a complete line of Home Theater Seating for every budget and every project.

Future Ready Solutions has assembled the best brands in connectivity for systems integrators and installers that service the residential & commercial integration markets including Kordz, Perfect Path, Celerity Technologies, PPC, and Belden Snap-N-Seal connectors.

FX Luminaire is an industry-leading manufacturer of landscape and architectural lighting products with a focus on the advancement of LED Landscape Lighting technology and digital lighting control with zoning, dimming and color adjustment capabilities.

We supply integrators, contractors and installers with high-quality cable, including Speaker Cable, Category/Data Cable, Coaxial/Video Cable, Alarm Wire, Structured Wiring, Plenum Cables, control cables and cables for specialty systems—all at competitive prices. 

IC Realtime is a leading digital surveillance manufacturer serving the residential, commercial government, and military security markets. With an expansive product portfolio of surveillance solutions, IC Realtime innovates, distributes, and supports global video technology.

Our mission is unique: In addition to building components that home theater enthusiasts love, we're also out to design and create components that set new standards for system integration, upgrade capability and multi-zone expansion.

iPort is the first multiroom audio integration solution for iPad, making it possible to easily share music, videos, and photos throughout a home or commercial setting, and seamlessly integrating iPads and iPhones into virtually any entertainment system.

An industry leader in both high-performance residential and commercial speaker solutions for indoor, outdoor, and marine applications.

Our company was founded in January 2019 with a drive to introduce technology, not yet seen in the audio industry. We committed ourselves to power, performance, advanced connectivity, and bold, compelling design. Since then, LEA Professional has rapidly moved from startup to a major industry player. The core of the business lies in merging IoT technology with pro audio amplifiers while delivering Amazon-like transactional experiences for dealers and customers.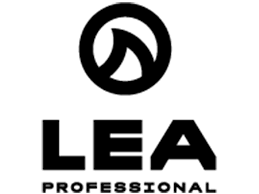 NAD Electronics is renowned worldwide for its range of innovative class-leading audio and video consumer electronics. Every NAD product is designed and manufactured with the determination to put "Music First", reproducing sound that is authentic, accurate, and detailed. When it comes to performance, NAD emphasizes quality over quantity, putting heart and soul into the inside—where it counts. And where you can hear it. NAD believes that the real point of home audio equipment is the enjoyment of involving, lifelike sound and that the qualities central to creating this are performance, simplicity, innovation, and value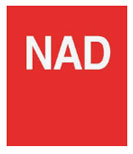 Bundling proprietary technologies and innovations with other sound-enhancing exclusives, Onkyo continues to create award-winning products that are championed by many industry-leading audio specialists and professionals.

Pioneer Home USA offers the latest technology in AV Receivers, Blu-ray Disc Players, High-Resolution Audio Players, and Speakers.

From desktop and touch screen monitors to video walls. From information to inspiration. Industry leaders rely on Planar's differentiated digital display technology for a range of applications.

Primex has been providing premium engineered plastic media panels to leading service providers, integrators and builders for years. With over 1,000,000 installations, our innovative SOHO Pro™ Media Panels provide 15x wireless transparency over their metal counterparts while laying the foundation for the connected home. Our line of Wave Outside Plant Enclosures, designed in collaboration with our customers, offers flexible, reliable solutions for copper, coax and fiber while delivering a top quality, North American manufactured product. Meeting and exceeding our customers needs is what sets us apart. Smart starts here.

PSB is a well known and respected leader in the consumer electronics industry for audio, creating a broad range of high performance, high-value loudspeakers for music and home cinema applications.

The combined experience of building small home theater screens and large cinema screens has given Severtson Corporation the expertise to meet the needs of the Pro AV market for both professional indoor applications as well as large outdoor venues.
Sonance has been on the leading edge of Architectural Audio. From in-wall and in-ceiling home theater systems to whole house or distributed audio, Sonance is leading the way with new technologies and innovations.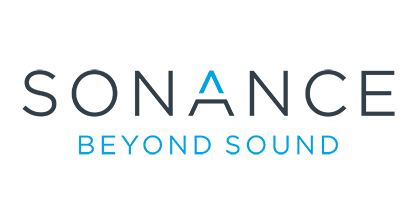 TRUFIG is the revolutionary design solution that makes different technology from various manufacturers share a consistent aesthetic, be completely flush-mounted and match the wall or ceiling surface.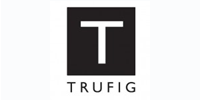 Vivitek is a leading manufacturer of visual display systems and presentation products. Our extensive lineup of award-winning digital projectors incorporates the latest innovations and technologies to deliver superior products. Vivitek is a brand of Delta, a leading OEM/ODM manufacturer, offering global sales, marketing and support operations worldwide.

VSSL is the premier home audio system for architectural speakers. We have connected Google Home, Apple Airplay, and Spotify Connect to give you every possible streaming option in one convenient box.

Xtreme Power, a global provider of power quality solutions, is dedicated to providing the most reliable power protection for mission critical applications. Its innovative product portfolio ensures customer peace of mind with ideal solutions for maximum uptime. Xtreme Power manufactures UPS, power distribution units, and portable cooling products for a global network of OEMs and distributors. Headquartered in Denver, CO, our distribution centers across the U.S. and Europe ensure fast and accurate delivery.