Southeast Territory - Commercial
Brands available in North and South Carolina, Georgia, Tennessee, Mississippi and Alabama
The company's sound systems represent the pinnacle of high-quality sound reinforcement for live venues, houses of worship, performing arts theaters, auditoriums, outdoor arenas and more. Ambisonic Systems is committed to leading the way in professional sound reinforcement.

Epson is a global technology leader dedicated to connecting people, things and information with its original efficient, compact and precision technologies. Leading Theater projector manufacturer, Ranked #1 in image quality, Epson offers a full line of home theater projectors so you can bring the big screen home – for movies, games or sporting events. 

Elite Prime Vision®, a division of Elite Screens, is dedicated to delivering superior and outstanding products for the custom install market. The product line features a wide range of electric and fixed-frame projection screens. From front projection and acoustically transparent to ambient light rejecting and polarized 3D materials, Elite Prime Vision® provides a projection screen that fits just about any viewing experience.

Officially launched in early 2015, Future Ready Solutions was created to assemble the best brands in connectivity for system integrators and installers that service the residential & commercial integration markets. Future Ready Solutions is dedicated to being a different kind of distributor; a hybrid supplier that operates both as a nationally powerful representative company AND a distribution – focused on high-performance connectivity solutions for the custom integration channel.

Holm is a manufacturer of specification-grade, low-voltage outdoor lighting products and controls. Its Luxor Technology allows for complete zoning, dimming, and RGBW color-changing at the individual fixture level. Holm offers the widest variety and highest quality landscape lighting fixtures in the industry.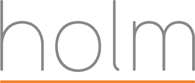 We supply integrators, contractors and installers with high-quality cable, including Speaker Cable, Category/Data Cable, Coaxial/Video Cable, Alarm Wire, Structured Wiring, Plenum Cables, control cables and cables for specialty systems—all at competitive prices. 

Onkyo Installation line is aimed at commercial applications such as retail and small business to provide a flexible solution for ambient music. Easy to set-up and manage, the new line is ideal for small and medium-sized installations such as restaurants, gyms, apparel stores and doctors' offices that are looking to enhance the atmosphere of their locations.

RoseWater Energy Group creates innovative and intelligent energy management systems for governments, utilities, industries, and residential consumers. Focused on the mission to create the next generation of renewable smart grid systems leveraging the best battery storage technologies, RoseWater works with their clients to design, build, integrate and manage power system assets specific to their needs. The Residential Energy Management Hub is the first and only power management product to be featured within a micro-grid in the head office of a major utility company.

Position your digital canvas wall wherever you want and locally or remotely manage your digital canvas with intuitive user interface.