Florida
Brands Available In Our Florida Territory
The company's sound systems represent the pinnacle of high-quality sound reinforcement for live venues, houses of worship, performing arts theaters, auditoriums, outdoor arenas and more. Ambisonic Systems is committed to leading the way in professional sound reinforcement.

AVPro Edge specializes in full bandwidth audio/video distribution, working alongside HDMI, HDBaseT and HDCP, we pride ourselves on developing uniquely engineered solutions for today's integrator. From 18Gbps matrix switchers and extension products to audio down-mixers and scalers, AVPro Edge's product line-up is diverse and each solution is designed to exploit every capability of the chip set inside. 

Barco Residential brings the pinnacle of image and sound technology to the high-end home environment. Together with our partners, we create unique experiences to be shared with loved ones in the world's most exquisite homes and yachts.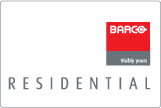 We've painstakingly designed a cutting-edge, digital platform that delivers on the total hi-res audio experience. We didn't create it for us. We made it for you. Our audio reproduction reflects music that is true to the artist and the art form. Add Internet radio and online streaming services to the mix, and your musical library will be the envy of everyone around you. Sound good? We think so, and the critics do too.

Dynaudio is the leading producer of hand-crafted high-end loudspeakers created by impassioned music lovers for your living room, the professional studio and for your car. 

Elite Screens offers an extensive range of roll up projector screens that are manufactured using the industry's leading cutting-edge technology! These projection screen formats include manual, electric motorized, floor rising, in-ceiling, portable, and outdoor movie projection screens. Whether you are trying to create an elegant conference room or craft the ultimate home theater, Elite Screens is guaranteed to have the best solution for you! Elite has invested in the research and development necessary to produce and maintain their various lines of award-winning product.

Demonstrating ELAC's technology leadership is as simple as playing the music. Once you hear an ELAC product, you'll understand our commitment to state-of-the-art sound. That is why ELAC products continue to win awards worldwide. Whether it is one of our many loudspeakers, the ELAC subwoofer app or one of the latest ELAC electronics, every ELAC product combines brilliant engineering, superior parts and dedicated skill in manufacturing.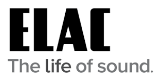 Esoteric is the leading brand of Audiophile grade 2 channel Amplifiers, Transports and DAC's.

Fortress Seating manufacturers a complete line of Home Theater Seating for every budget and every project.

Future Ready Solutions has assembled the best brands in connectivity for systems integrators and installers that service the residential & commercial integration markets including Kordz, Perfect Path, Celerity Technologies, PPC, and Belden Snap-N-Seal connectors.

Hegel is one of the best established brands in Hi-Fi market, producing integrated, pre and power amplifiers as well as CD players and some of the most modern and sophisticated C/A converters.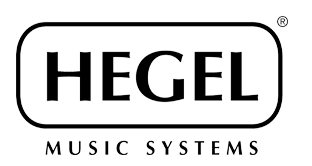 Holm is a manufacturer of specification-grade, low-voltage outdoor lighting products and controls. Its Luxor Technology allows for complete zoning, dimming, and RGBW color-changing at the individual fixture level. Holm offers the widest variety and highest quality landscape lighting fixtures in the industry.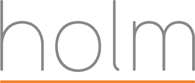 We supply integrators, contractors and installers with high-quality cable, including Speaker Cable, Category/Data Cable, Coaxial/Video Cable, Alarm Wire, Structured Wiring, Plenum Cables, control cables and cables for specialty systems—all at competitive prices. 

IC Realtime is a leading digital surveillance manufacturer serving the residential, commercial government, and military security markets. With an expansive product portfolio of surveillance solutions, IC Realtime innovates, distributes, and supports global video technology.

Our mission is unique: In addition to building components that home theater enthusiasts love, we're also out to design and create components that set new standards for system integration, upgrade capability and multi-zone expansion.

iPort is the first multiroom audio integration solution for iPad, making it possible to easily share music, videos, and photos throughout a home or commercial setting, and seamlessly integrating iPads and iPhones into virtually any entertainment system.

Legrand AV – Chief/Da-Lite/Middle-Atlantic/Sanus
---
Legrand and Milestone are recognized for solving customer challenges with innovative products and delivering exceptional customer experiences. By combining complementary AV brands, Legrand is able to provide more of the product solutions customers demand to complete their AV installations while leveraging the best practices of both entities to deliver continued innovation.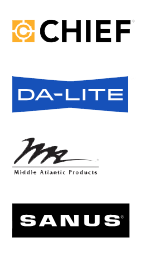 Legrand / OnQ / Nuvo products include a complete line of innovative home networking, intercom, camera, audio, and lighting control systems designed to seamlessly integrate into any living space or decor. These products can be enjoyed individually, or linked throughout the home with Intuity — the latest Legrand / OnQ / Nuvo automation solution for smart and intuitive whole-house control.
Nuvo whole home audio systems guarantee an unparalleled listening experience, with wired and wireless distributed audio solutions specially designed to match incredible fidelity with the latest in streaming source variety and intuitive control. Easy to install, easier to enjoy, Nuvo systems are the perfect fit for any home.

Bundling proprietary technologies and innovations with other sound-enhancing exclusives, Onkyo continues to create award-winning products that are championed by many industry-leading audio specialists and professionals.

From desktop and touch screen monitors to video walls. From information to inspiration. Industry leaders rely on Planar's differentiated digital display technology for a range of applications.

Pioneer Home USA offers the latest technology in AV Receivers, Blu-ray Disc Players, High-Resolution Audio Players, and Speakers.

Top of Class Audio Reproduction. 

The World's First Turnkey Home Entertainment Solution. Simple to order. Simple to Install. Simple to Use. 

Roon is architected differently than most audio systems out there. Roon consists of a single core and as many controls and outputs as you need. Roon streams formats up to 384kHz/24-bit PCM and DSD256 to Roon Ready devices, and intelligently converts audio to the optimal resolution for other devices.

RoseWater Energy Group creates innovative and intelligent energy management systems for governments, utilities, industries, and residential consumers. Focused on the mission to create the next generation of renewable smart grid systems leveraging the best battery storage technologies, RoseWater works with their clients to design, build, integrate and manage power system assets specific to their needs. The Residential Energy Management Hub is the first and only power management product to be featured within a micro-grid in the head office of a major utility company.

Sonance has been on the leading edge of Architectural Audio. From in-wall and in-ceiling home theater systems to whole house or distributed audio, Sonance is leading the way with new technologies and innovations.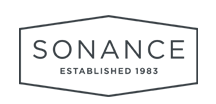 TRUFIG is the revolutionary design solution that makes different technology from various manufacturers share a consistent aesthetic, be completely flush-mounted and match the wall or ceiling surface.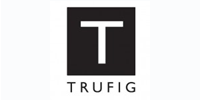 With a 60-year legacy of serving the AV industry, Vanco International, LLC engineers, manufactures, and sells premium audio/video products and electronic accessories that are 100% QC tested from our U.S. headquarters. Backed by a team of knowledgeable support representatives and technology experts, Vanco is comprised of four unique brands including Vanco®, a comprehensive line of value-oriented residential AV products and accessories; Evolution™, a curated line of pro audio and video distribution products; PulseAudio™, an indoor/outdoor speaker and amplifier line featuring Bluetooth® technology; and most recently, Beale Street Audio™, a highly-acclaimed line of Sonic Vortex® technology architectural speakers.

Vivitek is a leading manufacturer of visual display systems and presentation products. Our extensive lineup of award-winning digital projectors incorporates the latest innovations and technologies to deliver superior products. Vivitek is a brand of Delta, a leading OEM/ODM manufacturer, offering global sales, marketing and support operations worldwide.

As the leader of the highest quality in home theater projection screen technology.  Every Screen is handcrafted to order and made in the USA.