Florida
Brands Available In Our Florida Territory
Since 2003, Atlona has been an industry leader and expert in distributing and managing virtually every AV signal type. The result…. Smarter solutions partners can depend on from every connection point. With Atlona solutions, you have assurance that content will be transported over a system you can trust without sacrificing signal integrity. 
AudioControl designs and manufactures only the best audio, video and measurement equipment at our factories located in the rainforests of the Pacific Northwest.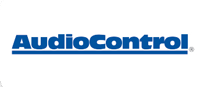 Barco Residential brings the pinnacle of image and sound technology to the high-end home environment. Together with our partners, we create unique experiences to be shared with loved ones in the world's most exquisite homes and yachts.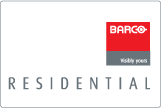 We've painstakingly designed a cutting-edge, digital platform that delivers on the total hi-res audio experience. We didn't create it for us. We made it for you. Our audio reproduction reflects music that is true to the artist and the art form. Add Internet radio and online streaming services to the mix, and your musical library will be the envy of everyone around you. Sound good? We think so, and the critics do too.

Elite Prime Vision®, a division of Elite Screens, is dedicated to delivering superior and outstanding products for the custom install market. The product line features a wide range of electric and fixed-frame projection screens. From front projection and acoustically transparent to ambient light rejecting and polarized 3D materials, Elite Prime Vision® provides a projection screen that fits just about any viewing experience.

Demonstrating ELAC's technology leadership is as simple as playing the music. Once you hear an ELAC product, you'll understand our commitment to state-of-the-art sound. That is why ELAC products continue to win awards worldwide. Whether it is one of our many loudspeakers, the ELAC subwoofer app or one of the latest ELAC electronics, every ELAC product combines brilliant engineering, superior parts and dedicated skill in manufacturing.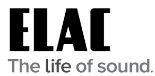 Esoteric is the leading brand of Audiophile grade 2 channel Amplifiers, Transports and DAC's.

Listening to you music everywhere in your everyday environment, it's now possible. Focal has the solution to bring a quality sound in any rooms in your home (living room, bedroom, hall, kitchen etc.) Innovating is pushing the envelope. Focal permanently invents new solutions to integrate a quality sound whatever the conditions, in-wall, on-wall or in-ceiling loudspeakers. And everything becomes possible.
MultiMedia Products Only
Fortress Seating manufacturers a complete line of Home Theater Seating for every budget and every project.

Future Ready Solutions has assembled the best brands in connectivity for systems integrators and installers that service the residential & commercial integration markets including Kordz, Perfect Path, Celerity Technologies, PPC, and Belden Snap-N-Seal connectors.

Herman Integration Services
---
Let Herman save you time and money. Enhance your existing team with installers capable of pulling, terminating, and testing category cable (CAT 5/6, Coax); installing ceiling speakers, wall-mount displays, projectors, screens, and touch/control panels; as well as dressing and cabling equipment racks for home residential A/V installations. 

Holm is a manufacturer of specification-grade, low-voltage outdoor lighting products and controls. Its Luxor Technology allows for complete zoning, dimming, and RGBW color-changing at the individual fixture level. Holm offers the widest variety and highest quality landscape lighting fixtures in the industry.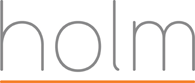 We supply integrators, contractors and installers with high-quality cable, including Speaker Cable, Category/Data Cable, Coaxial/Video Cable, Alarm Wire, Structured Wiring, Plenum Cables, control cables and cables for specialty systems—all at competitive prices. 

Our mission is unique: In addition to building components that home theater enthusiasts love, we're also out to design and create components that set new standards for system integration, upgrade capability and multi-zone expansion.

iPort is the first multiroom audio integration solution for iPad, making it possible to easily share music, videos, and photos throughout a home or commercial setting, and seamlessly integrating iPads and iPhones into virtually any entertainment system.

LaunchPort eliminates wires from your life and provides a seamless and easy system for keeping your iPad always charged. Perch your iPad on a BaseStation and use for typing, viewing apps and content. Place on a WallStation and use as a digital picture frame, information center, or just a window with a view of your life.

Legrand / OnQ / Nuvo products include a complete line of innovative home networking, intercom, camera, audio, and lighting control systems designed to seamlessly integrate into any living space or decor. These products can be enjoyed individually, or linked throughout the home with Intuity — the latest Legrand / OnQ / Nuvo automation solution for smart and intuitive whole-house control.
Nuvo whole home audio systems guarantee an unparalleled listening experience, with wired and wireless distributed audio solutions specially designed to match incredible fidelity with the latest in streaming source variety and intuitive control. Easy to install, easier to enjoy, Nuvo systems are the perfect fit for any home.

Master & Dynamic is a New York City-based, premium audio company obsessed with sound and creativity. We believe mastery is a never-ending exploration requiring a dynamic approach. Sound is a catalyst and a powerful creative element. We see our headphones as modern thinking caps: tools to help focus, inspire and transport your mind. We build sound tools for creative minds.

Since 1978, OmniMount has been a global product innovator, first pioneering the field of audio mounts and then expanding its scope to include a complete portfolio of A/V mounts and accessories that maximize the home theater experience.

From desktop and touch screen monitors to video walls. From information to inspiration. Industry leaders rely on Planar's differentiated digital display technology for a range of applications.

Roon is architected differently than most audio systems out there. Roon consists of a single core and as many controls and outputs as you need. Roon streams formats up to 384kHz/24-bit PCM and DSD256 to Roon Ready devices, and intelligently converts audio to the optimal resolution for other devices.

RoseWater Energy Group creates innovative and intelligent energy management systems for governments, utilities, industries, and residential consumers. Focused on the mission to create the next generation of renewable smart grid systems leveraging the best battery storage technologies, RoseWater works with their clients to design, build, integrate and manage power system assets specific to their needs. The Residential Energy Management Hub is the first and only power management product to be featured within a micro-grid in the head office of a major utility company.

Sonance has been on the leading edge of Architectural Audio. From in-wall and in-ceiling home theater systems to whole house or distributed audio, Sonance is leading the way with new technologies and innovations.
TRUFIG is the revolutionary design solution that makes different technology from various manufacturers share a consistent aesthetic, be completely flush-mounted and match the wall or ceiling surface.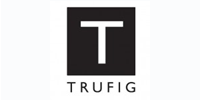 Vivitek is a leading manufacturer of visual display systems and presentation products. Our extensive lineup of award-winning digital projectors incorporates the latest innovations and technologies to deliver superior products. Vivitek is a brand of Delta, a leading OEM/ODM manufacturer, offering global sales, marketing and support operations worldwide.

As the leader of the highest quality in home theater projection screen technology.  Every Screen is handcrafted to order and made in the USA.